Skeyndor Virtual MesoTherapy Treatments
We are proud to partner with 'Skeyndor', bringing you results driven aesthetic facials. Skeyndor is classed amongst the most famous professional cosmetic brand names in the world and has won global awards for it's innovative treatments and scientific skincare.
Using scientific technology based on a nobel prize accolade we are able to drive products down to cellular level, with immediate visible results.
SKEYNDOR has also designed a range of mesocosmetics, offering an extensive but controlled supply of active ingredients for each treatment . The active ingredients have been selected from among the most effective on the market, choosing those that adapt best to the characteristics of our equipment, thereby optimising their effectiveness and maximising results.
Skeyndor Timeless Prodigy Facial | £250
Ultra Exclusive Anti-ageing Treatment
The Skeyndor Timeless Prodigy Professional Treatment is Luxury and science coming together to create this prodigious global ultra anti-ageing treatment. Exclusive treatment inspired by the most refined and selected beauty techniques for a luxurious experience which results in amazing skin. Suitable for all skin types.
DURATION: 90mins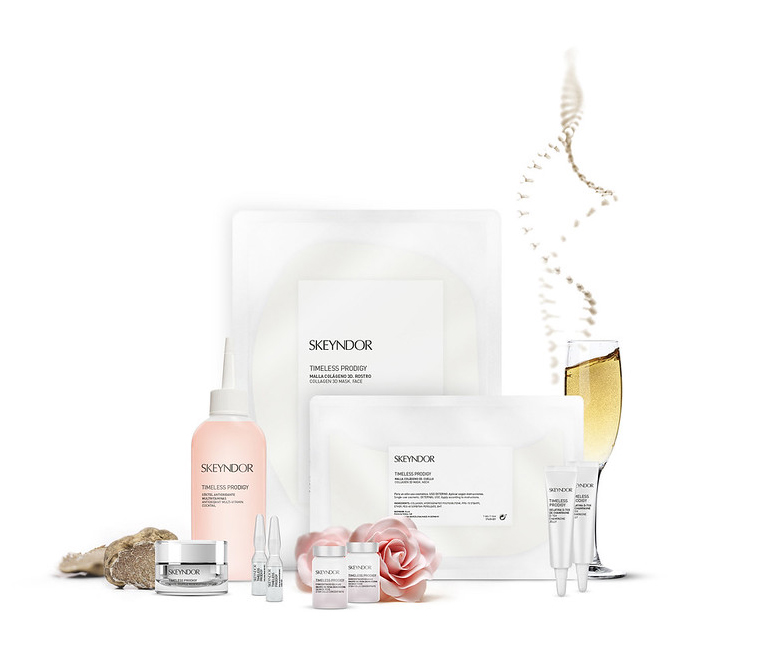 Skeyndor Corrective | £250
Ultimate No-Needle Mesotherapy Line Filling
The foremost challenge facing cosmetics today is the ability to offer a viable alternative to surgical treatments, correcting the most evident facial wrinkles, expression lines. Skeyndor have spent three years researching and testing more than 25 cosmetic substances, to formulate the best product for you.
Corrective is the ultimate non-invasive treatment using DRONE technology, utilising medical grade branched chain Hyaluronic acid, encapsulated in Nano technology for the deepest penetration to fill expression lines, in conjunction with synthetic Viper venom, which affects the ability of the muscle to contract, providing a Botox like effect, without the pain and discomfort associated with needles.
Corrective from Skeyndor also contains the latest generation peptides, to plump and lift the skin.
A minimum of eight treatments are recommended, with monthly maintenance thereafter. Homecare products should be used to enhance results.
DURATION: 90 mins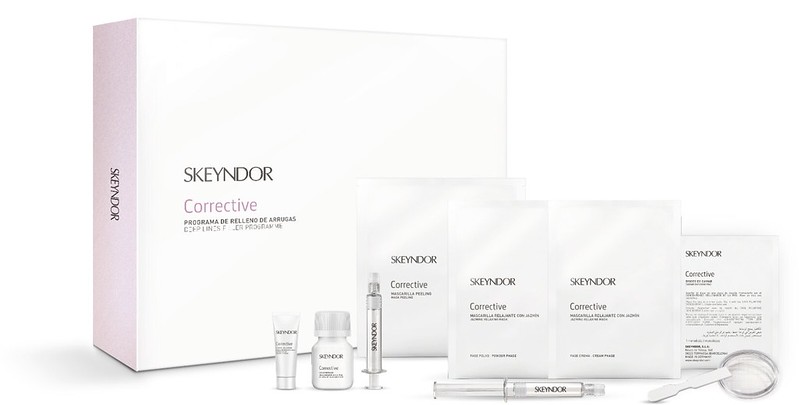 Skeyndor Eternal Stem Cell Facial | £250
Our Eternal Stem Cell Facial is designed to offer an overall regenerating cosmetic effect providing an effective, long lasting anti-ageing treatment. Containing highly coveted plant origin stem cell Nano liposomes, promoting the production of epidermal stem cells, whilst protecting them against environmental stresses such as harmful UV rays. A course of 10 treatments, 1 per week is recommended for optimal results.
DURATION: 75mins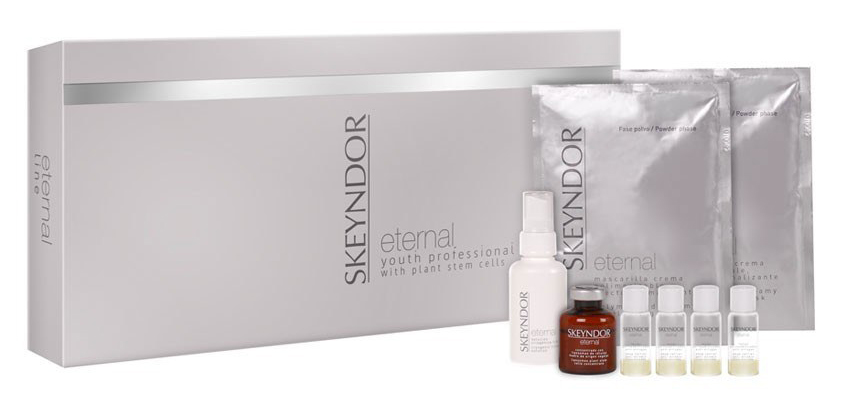 Skeyndor Global Lift | £250
An advanced treatment for ageing, sagging skin. Focuses mainly on the neck, jowls and cheek area, using Gene technology within the cell nucleus. Helps plump and restore ageing and tired skin. Award-winning treatment 2012.
DURATION: 60mins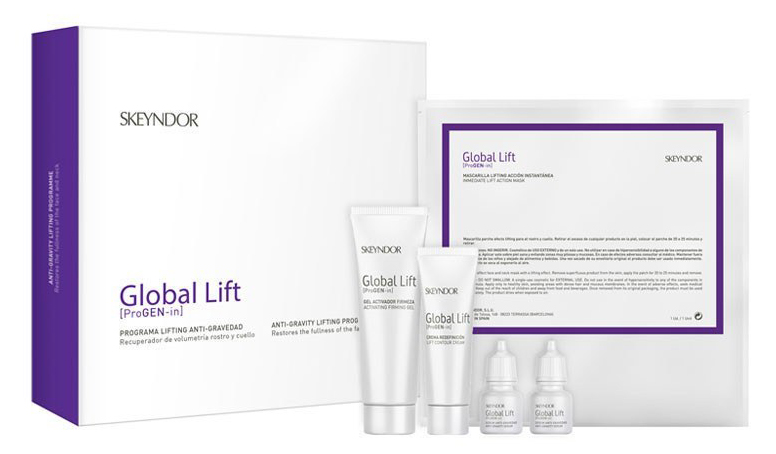 Unsure about which treatment is best for your skin?
Book a skin consultation.
Request to book a skin consultation for £100 to discuss your concerns and needs, which is redeemable upon booking a course of six treatments.
Skeyndor Ultrasonic Glycolic Peel | £180
Ultrasonic exfoliation, for regeneration and moisturising of the skin. An ultrasound spatula is used mainly to refine and soften the skin, exfoliating it without attacking it. An excellent, simple treatment for correcting the signs of premature aging and for treating problems caused by acne, with immediate results.
DURATION: 60 mins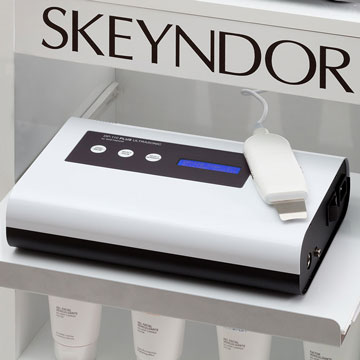 Skeyndor Clear Balance Acne Facial | From £180
Treat blocked pores and acne with this facial designed to clear blackheads and rebalance the skin whilst also helping to prevent scarring. This purifying facial will soothe and calm the skin without leaving it greasy or shiny.
DURATION: 60mins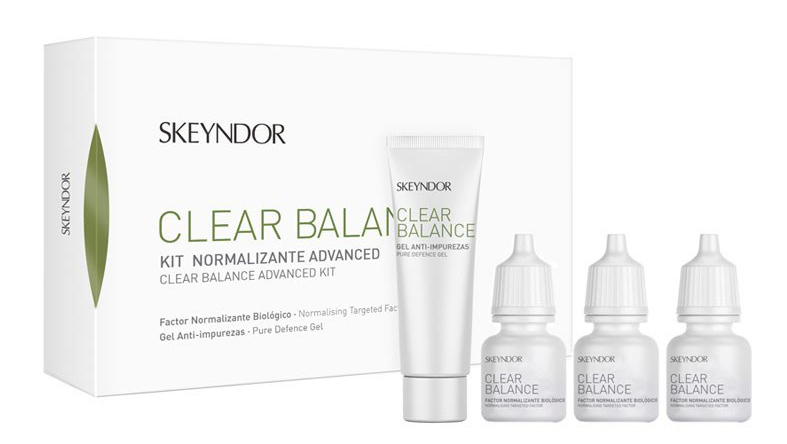 Skeyndor Power Hyaluronic Acid Facial | £180
This treatment combines Hyaluronic acid of different molecular weights with an aquaporin activator, which are the proteins responsible for transporting water to the heart of the cell. Hydrated skin means healthy skin and this treatment offers the ultimate in hydration.
DURATION: 60mins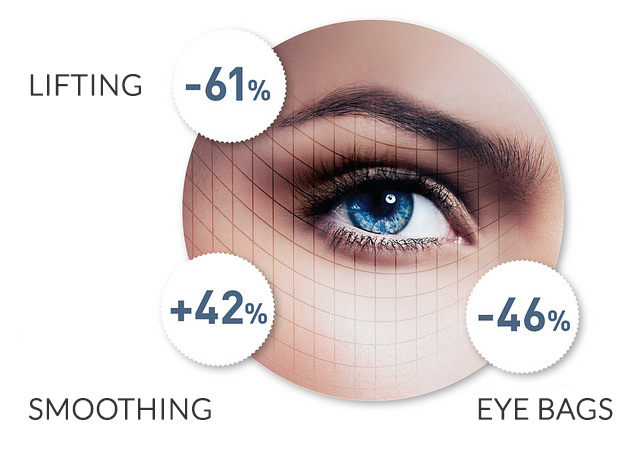 Skeyndor Power Retinol | £180
The "Gold Standard" of Anti Ageing treatments with high rejuvenating properties. SKEYNDOR launches this new formula to the market, based on the synergy of three active ingredients that are expertly combined to obtain a unique complex with amazing results. 3 active ingredients have been carefully selected due to their distinctive rejuvenating activity, their unique ability to enhance each other synergically and producing a surprising anti-ageing result without side effects.
DURATION: 60mins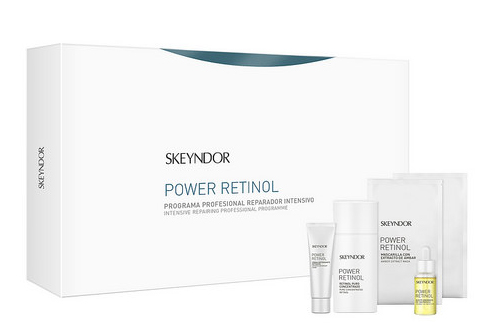 Skeyndor Power Vit C | £180
Boost collagen and inhibit the over production of melanin, which can cause sun spots, with this facial using Pure Vitamin C. Leaving the skin looking more hydrated and with greater luminosity this treatment is the perfect year round 'pick me up' and a must for preparing and repairing the skin before and after holidays in warmer climates.
DURATION: 60mins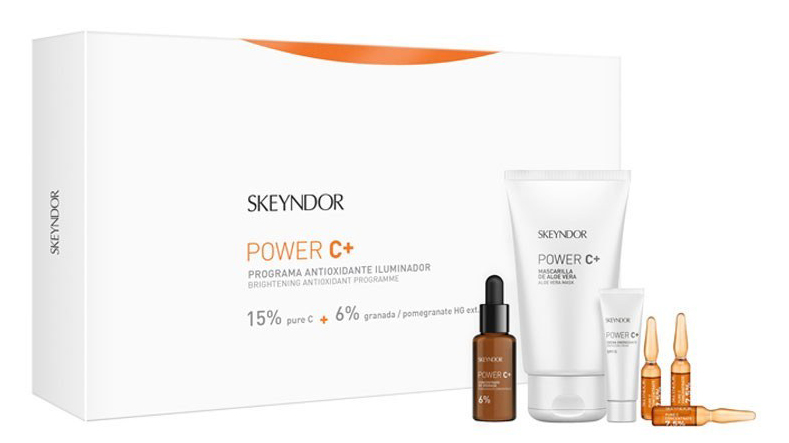 Unsure about which treatment is best for your skin?
Book a skin consultation.
Request to book a skin consultation for £100 you receive a half hour consult to discuss your concerns and needs, which is redeemable upon booking a course of six treatments.
Homecare products
available to purchase ...