Laser Hair Removal / IPL Hair Removal
Reduce unwanted hair
Laser hair removal is a safe and cost effective, long term hair removal treatment which achieves lasting results.
What is IPL Hair Removal?
IPL (Intense Pulse Light) hair removal is a safe and long term hair removal remedy which is able to treat a much larger surface area per pulse than the laser method of hair removal resulting in a much faster, more cost effective way giving lasting results. IPL allows us to successfully treat different types of hairs all over the body from thicker underarm and bikini hair to downier facial hair.
How does Laser Hair Removal work?
Laser Hair Removal works by passing a light beam through the unwanted hair area which is then absorbed by the pigment (colour) within the hair shaft and hair follicle. This generates heat, which loosens the hair and disables the hair forming cells.
We treat the following areas with Laser Hair Removal:
• Face
• Neck
• Chest
• Arms
• Underarms
• Back
• Legs
• Stomach
• Bikini line / Brazilian
What results can I expect?
Although it can take 6 treatments to get into a hair growth cycle there is a noticeable difference after your second or third treatment. At the Beautique, we aim for up to an 80% reduction in unwanted hair, although individual results may vary.*
How many treatments are required?
We recommend a course of treatments to receive permanent hair removal results. The number of sessions required is dependent on hair thickness, medical implications and the desired end result. At the initial consult, we will advise the number of treatment sessions required and subsequent costs involved.
Am I suitable for Laser Hair Removal?
Blonde, red and grey hairs are more difficult to remove and may not be able to be treated.
Fitzpatrick skin types I-IIII can be safely treated with no reports of any adverse affects. However, skin type IV and above is generally not recommended for treatment. We will check your skin type during your free consultation.
Any underlying medical conditions may exclude you from treatment or the results may be negligible. It is very important that you state clearly any medical conditions that you have or any medical treatments you are undertaking.
Is hair removal right for me?
The best way for us to determine whether hair removal is right for you is to arrange a consultation.
Does Laser Hair Removal hurt?
From client experience CACI IPL hair removal system reports to be virtually pain free! The level of discomfort varies between individuals and the different areas being treated. Some people feel nothing, some feel a mild heat sensation, and some have likened the sensation to mild stinging or the flicking of a rubber band.
*Results can vary from person to person and are not guaranteed.
PRE-CARE & AFTER-CARE ADVICE
One is advised to avoid sunbathing and sunbeds for 4 weeks prior and after IPL treatment
Sun care of SPF 50 should be applied everyday to the exposed treated areas
Do not have a hot bath, hot shower, sauna or steam exposure for up to 12 hours after your treatment
Organic Aloe Vera can be used to sooth the area if need be
Normal skin care regime can be followed and make up can be worn after 8 hours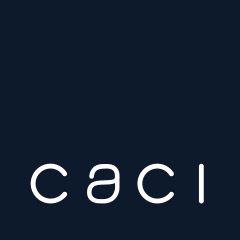 TREATMENTS & COSTS
Costs below are approximate and dependent on hair thickness and mass. Please book a consultation to determine your treatment plan and costs.
Consultations are charged at £50, which is refundable upon booking a course of treatments.

Gift Vouchers
Call or email with details & we can either post the voucher or have it ready for collection from The Beautique.